JOIN US FOR THE MOST MASSIVE DINNER ON EARTH.
A WORLDWIDE AND UNIQUE FOOD PERFORMANCE WHERE CHEFS STAY AT HOME AND SWAP THEIR RECIPES FOR ONE DAY.
38 COUNTRIES, 138 RESTAURANTS, 148 CHEFS, 700-HOURS OF LIVE COOKING, 2200 STREAMED RECIPES, 17 TIME ZONES.
Genesis
A MIND TRAVEL
The first Grand GELINAZ! Shuffle, was a major hit. It was such a kick, swapping restaurants even more exciting than swapping wives and husbands in the late 60s. But this time, no more travelling for nothing, just for the sake of it! Tuesday December 3, let's make the GRAND GELINAZ SHUFFLE STAY IN TOUR. This GELINAZ gig will mark history. It will be the small, humble but fucking daring turning point of an era. A Shuffle everybody wanted, and a Shuffle again it will be. But a journey of minds, of free spirits, it's the new Gelinaz! idea of travel. It will be a cultural journey where chefs will swap worldwide their recipes, 148 chefs will all be playing with other people's ideas. It will be a lottery of recipes, a bingo of possibilities.
HOW IT WORKS
1 - Each one of the 148 chefs of the Gelinaz posse will create 8 new never served before recipes. We call them "the Matrixes".
2 - We organize a lottery to find out where the 8 Matrixes will be sent.
3 - The chef who will receive his 8 Matrixes aka a full Menu will have to turn it upside down and fully Remix it into something as radical and personal as possible.
4 - On December 3, 148 of the world's greatest chefs will be in their own restaurants to perform live their own Remixes.
WHY Ô WHY?
If we don't do it, who else would ever do it? The old adagio goes: GELINAZ! is a collective of chefs, made by chefs, for chefs. And anyone else who wants to enter the dance. In the age of Creative Commons and of Extinction Rebellion, the only SUSTAINABLE THINKING method for GELINAZ! is to advance masked, to strip bare the notion of individuality and work for an expanded, double much more collective identity. Call it a think thank, the future of food to come. An experimental playground always on the look out for new languages, for uncharted collective expressions. PLEASE DON'T YOU NEVER EVER FORGET: GELINAZ! PERFORMS FOOD, IT DOESN'T JUST COOK YOU DINNER!
WAR! WALLS!
FLYGSKAM!
30 years ago, walls were meant to fall down. Nowadays, walls are hip again. They grow everywhere. Between states, between people, between languages. Borders are back and here to stay. Look at Europe breaking up into pieces, Iron Curtains come back in fashion and commercial wars are on the rise everywhere. Let's face reality: travelling is important. Travel shapes the youth, or so they say: but what's the real point of travelling if it is just for more of the same? We would rather travel across boundaries, across languages, travelling for a reason, travelling on a mission. Without polluting, without having to feel ashamed and experience, on our skins and in our souls, the "Flygskam" – the shame of flying, exactly. So no more travelling for nothing, just for the sake of it. And what if we manage to find a better way, a CO2-free state of mind, a new way, a "telekinetic" GELINAZ! way for travelling –yes! yes!– without moving?
CHEFS STAY
AT HOME!
Repent! Repent! We have deserted our houses. We have left our husbands, wives and restaurants behind. We have boarded on endless, self-promotional trips. From plane to plane, going nowhere – all the way we went. We staged silly pop ups, we did fake collabs. We spoke on podiums just for the sake of the sound of our shallow empty words. We did all that and much much more. Instagram(mable) junkies, PR-crackheads. Now, our faces smeared with ashes, before it's too late and we turn into ashes it's time to find our way back where we really belong. Homecoming, at last. Home, that's where you will find us –all of us– on Tuesday December 3. That's our new way of moving fast, standing still, but our brains running full blast. That's the new GELINAZ! idea of Travel. This time, chefs will not move, but their ideas will. A Shuffle 2.0. Book your ticket!
HAVE
IDEAS FLYING
On Tuesday, December 3rd, 148 chefs will all be playing with other people ideas, like orchestras taking the lead from other composers' scores. 8 Matrixes, 8 Remixes. A 100% Domosophist new menu which is my vision of you. An open dialogue at a distance. That is our stance, our stanza: The Stay In! Like John & Yoko's Bed In — but next level. A choral, borderless Protest Song meditating on our planet vogueing at its loss. Godspeed you fellow wanderer, the whole world is waiting for you. Sing along with us "Everybody is coming to my house" (David Byrne, 29018). Mi casa es tu casa. It's Happy Hour, Togetherness Time and Open Doors to everybody who wants to fit in. And what if, one year from now, on this same day, and next year and the year after and the year after that, we all officially declare — One Voice, One Country — December 3 the International Stay In Day? Will you bring along Greta with you?
Partners
THEY SUPPORT US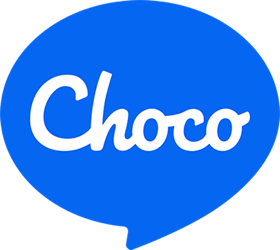 Choco is the app connecting restaurants and their kitchens directly with their suppliers, producers, farmers and the whole world. With Choco, ordering the very best products around is just a few clicks away. You can reach your preferred supplier placing your order via email, Whatsapp or fax if nostalgia for the old days is your secret kick. Isn't it fabulously convenient? But above all, Choco is a brilliant, powerful and playful way to reduce the amount of food waste in the world. Hey you, wanna try? Click here! choco.com

Never trust appearances. Beyond the straightforward, public image of an Italian coffee family run successful business, Lavazza is a hell of a disrupter. The inventor of the blending concept? Lavazza. The first brand to ignite a worldwide collaboration with top chefs and explore the top gastronomy world? Look no further, it's Lavazza. To celebrate its first, lifelong partnership with GELINAZ!, Lavazza has asked a selected panel of the band members to go freely experimenting and to come up with some specifically created, coffee influenced culinary artworks. They will be presented live on stage the night of the gig, unfiltered and uncut, just for you. Don't expect just a special treat for some lucky bastards. Expect… everything. And more. lavazza.com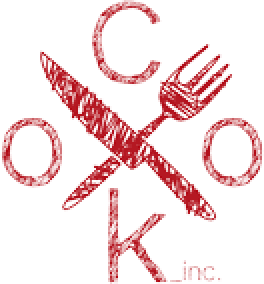 Cook_inc. is an international food magazine published by Vandenberg Edizioni. Its multicultural art project deploys in-depth, long read food stories operating on a global and international level. Transdisciplinary by choice, this best dressed magazine aims to combine top notch writing with elegance, originality and an extreme attention to graphic details. Shortlisted in the Print Category of the Gourmand Cook Book Awards 2018, it rightly received the coveted award for the Best Food Magazine in the world. cookinc.it

Food and Wine Gazette is the very very GELINAZ! friendly website that covers the European and global food scene on a day to day basis. A weekly newsletter every Sunday morning keeps you updated with what you need to know. foodandwinegazette.com